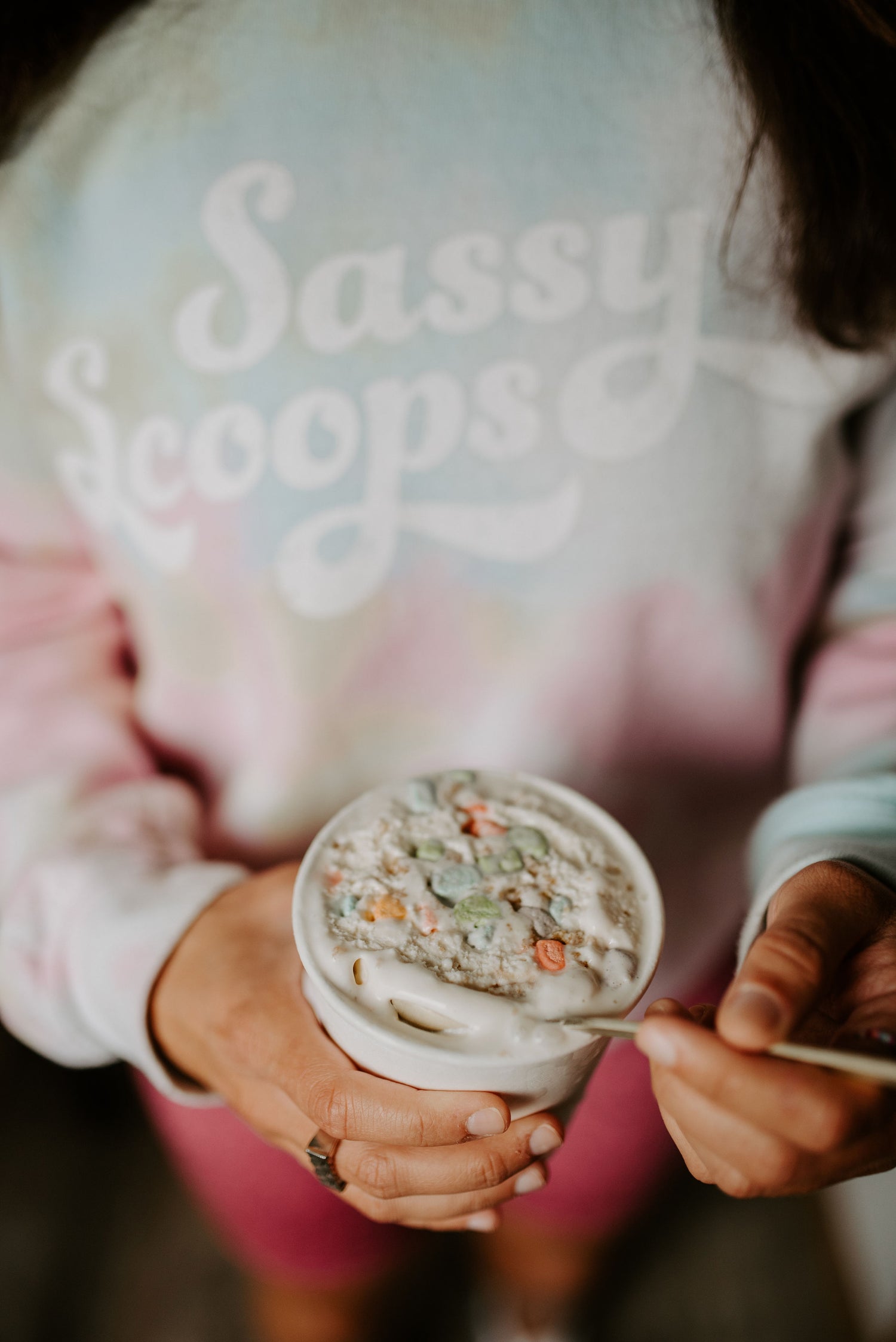 Small Batch Ice Cream with Sass
We make all of our ice cream in house every week. New flavors release on our website every Wednesday at 8 pm and pickup is the following day from 4-7.
You can also find Sassy Scoops on the menu at Latitude 65 & Saltys.